SterJo Google Ad Blocker - 1.0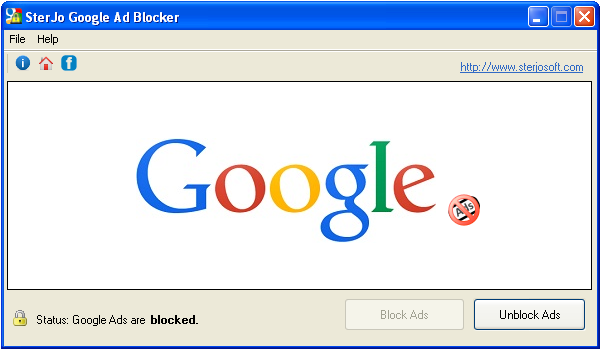 SterJo Google Ad Blocker is a free ad blocker that could block google ads on any website. Even today it is difficult to find a website without google ads, sometimes it is really crucial to distinguish the advertisement from the actual content.

The ad blocker is compatible with any browser like Chrome, Mozilla, Internet Explorer and it is really simple to use. All you need to do is click a simple button and enjoy your browsing.
By SterJo Software
Type: Freeware
Price: Free