FileCOPA FTP Server - 8.01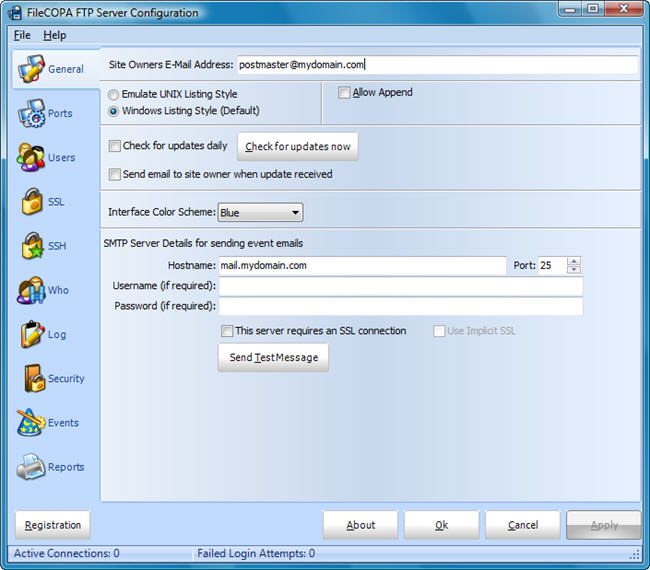 FileCOPA takes the hard work out of running a secure FTP Server. The FileCOPA FTP Server installs on any version of the Microsoft Windows operating system with just a few clicks of the mouse and automatically configures itself for anonymous operation.

Award winning FileCOPA FTP Server is ideal for business users who require a powerful and flexible FTP Server. FileCOPA has a user-friendly interface making managing an FTP server an absolute doddle.

FileCOPA's features include full passive FTP support, implicit and explicit SSL (Secure Socket Layer) support, SFTP support, unlimited connections, anonymous FTP support, Live WHO Lookup, user statistics, bandwidth throttling, user quotes, user ratios, file and directory access rights, W3C Log File compliance, configurable security system, automatic IP blocking for failed login attempts, configurable user event system and Mode-Z support.

FileCOPA is fully compatible with Windows Vista and Windows 7.
By InterVations, Inc.
Type: Shareware
Price: $49.95